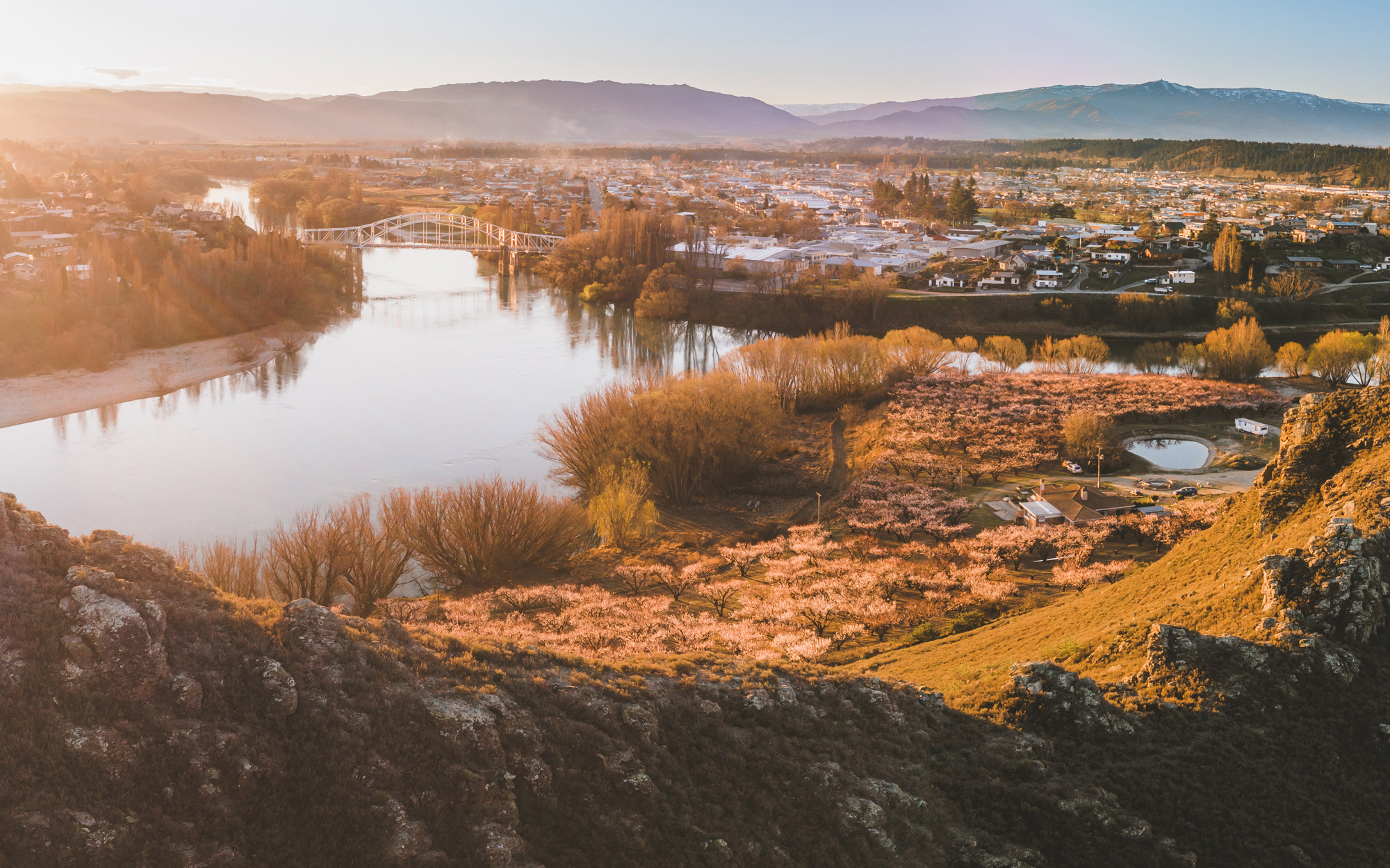 Dunedin | Ranfurly | Cromwell
From the sea to the plains and ending wine country. This trip will take you through incredible landscapes, offer a step back in time and a taste of the amazing food and wine that is produced here. This itinerary takes in the start of the Central Otago Touring Route , you can continue onto Queenstown for a longer trip.
Day 1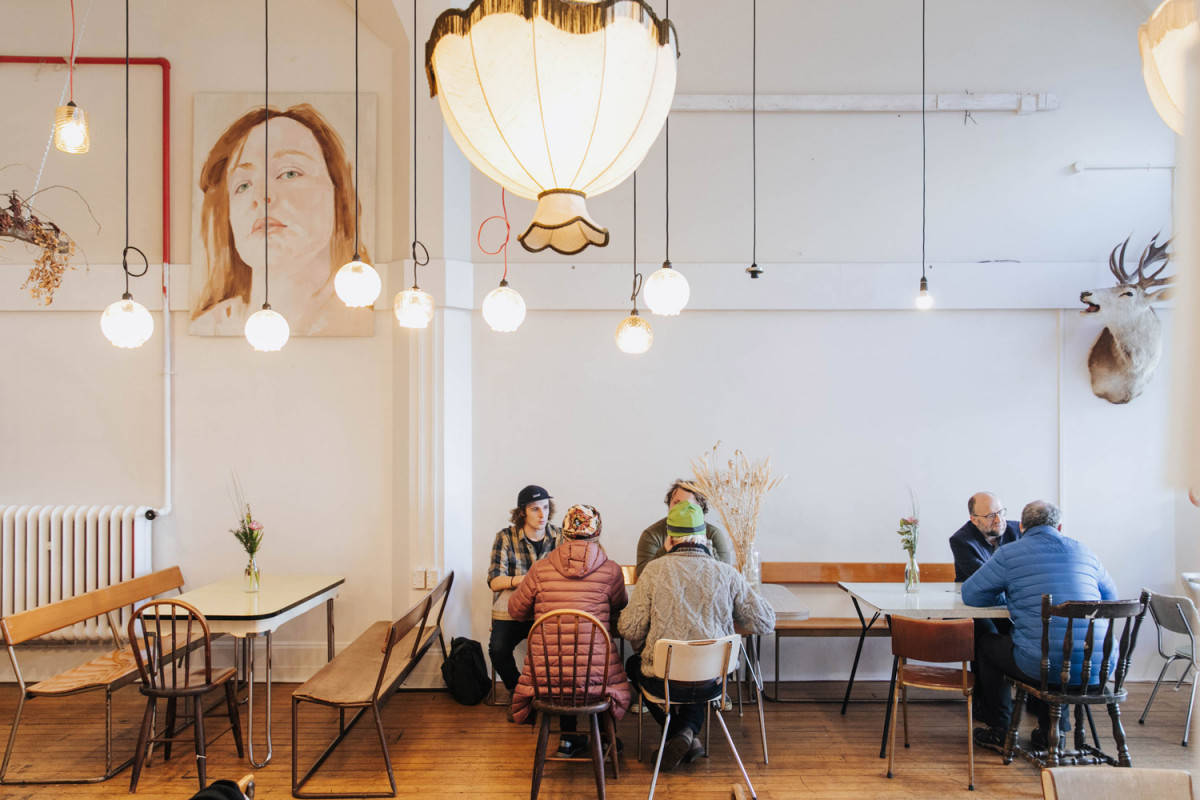 Dunedin is a great city to start your road tour as you will be spoiled for choice as to what to see and do. If you enjoy history, then two places that should be on your list are Olveston House and Larnach Castle.
Olveston House was designed and built for a Dunedin businessman in the early part of the 20th century. It was a family home and furnished with fine art, furniture and artefacts, purchased from all around the world. It was gifted to the City of Dunedin when the youngest child died without any heirs. It is a time capsule, with very little changing since the house was occupied as a family home.
Larnach Castle is the only official castle in New Zealand. It was built for William Laranch, also as a family home, in 1871. William was a merchant baron and politician and he spared no expense in building his dream home. The gardens at Larnach Castle cover 7 acres and have been rated as a 'Garden of International Significance'.
The cafe culture in Dunedin is second to none, with multiple coffee roasters basing themselves in Dunedin and distributing their liquid gold to cafes and restaurants around the country. Make sure you get to sample their wares as you spend time in the city centre.
Get on the road and find your way to the Central Otago Touring Route, out through Mosgiel and Outram. The Rock and Pillar range is one of the most distinctive upland features of the region and is dominated by impressive schist tors and rocky pillars. There are a couple of walks you do that lead up to the conservation area.
Continue on State Highway 87 to Kyeburn and then on to Ranfuly, which is the largest town in Maniototo. It grew rapidly in the 1930's and much of the town is built in the Art Deco style. It is the service centre for the rural community but is also kept busy with tourists as the Central Otago Rail Trail passes right through town.
Naseby is a small village in Maniototo that has its origins in the gold rush era, however, it is now famous for its International Curling rink. Curling is traditionally a winter sport, but with the indoor rink, built to international competition standard, you can curl all year round and what better way to finish off your day than to have some friendly competition before you head out for dinner at one of the local pubs in the region.
Maniototo has a good selection of accommodation, owing to the Rail Trail that runs through the district, so you will be sure to find one that suits your needs and budget.
Day 2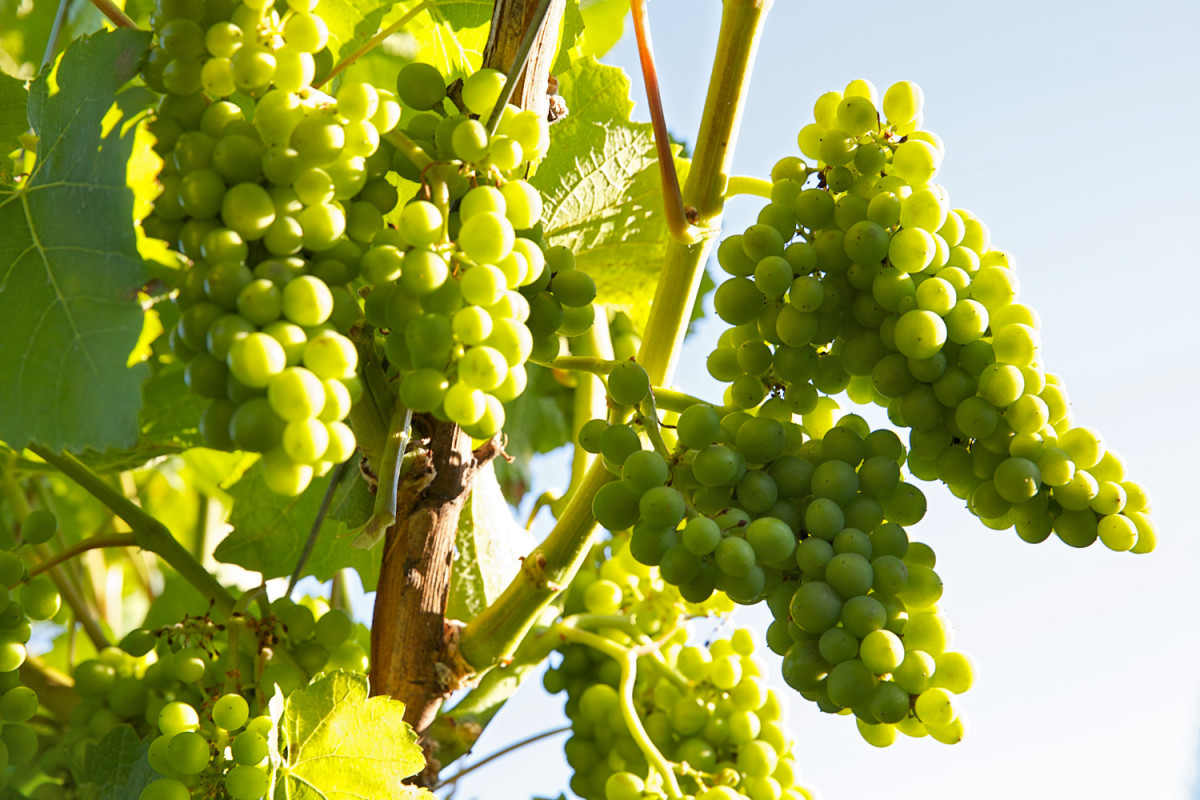 As you awake in the vastness of the Maniototo, enjoy the incredible feeling of space and scale. Grab a coffee and head toward the tiny settlement of Oturehua. Here, you will find an unassuming gateway to an amazing piece of both regional and national history. The Hayes Engineering Works and Homestead, which was home to Ernest and Hannah Hayes. Ernest was the inventor of labour-saving agriculture tools and word quickly spread around the country, and the world, with some of his inventions still being used today. Tour through Ernest's workshop, see what was once a working water wheel (now power driven) that powered his inventions, and the mud-brick homestead where they raised nine children.
Continue on through the picturesque Ida Valley and make your way toward Alexandra. Alexandra, as with many of the Central Otago towns, has its origins as a gold mining town but with its semi-continental climate - Very hot and dry summers and extremely cold winters - coupled with mineral rich soils, makes it the perfect place to grow Pinot Noir grapes. The wineries and mine makers produce some of the best Pinot Noir so be sure to factor in some time for wine tasting at the boutique vineyards and cellar doors.
As you leave Alexandra, you will head through the Cromwell gorge and up the side of Lake Dunstan. The lake is man-made, due to the construction of the Clyde dam in the 1980's. Cromwell is approximately 20 minutes through the gorge and when there, you should head for Highlands Motorsport Park. Highlands is a world class facility which offers exceptional fun for the whole family from Hot laps to U-Drive Race cars and outdoor Go Karts as well as being home to the National Motorsport Museum.
To finish your day, you could book into one of the many winery restaurants or the fabulous selection of eateries in town. Everything from Mexican and Italian to BBQ Barrel Cuisine' is catered for in Cromwell, so settle in and enjoy.
ITINERAIRES
Discover the Deep South