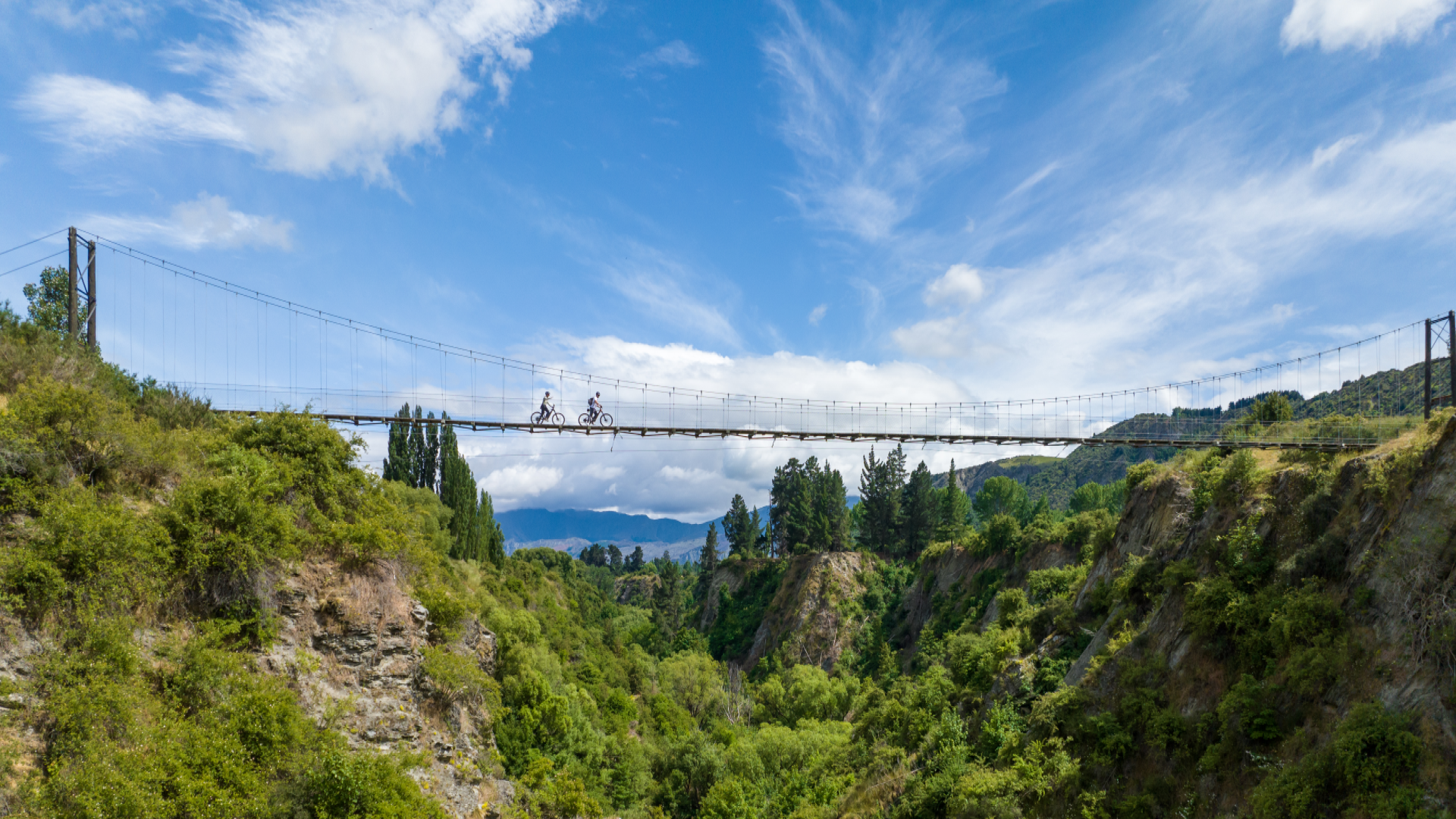 Southern Way is blessed with world-class, picturesque and rider-friendly cycle trails in New Zealand. Seven of New Zealand's Great Rides are located throughout the Southern Way regions.
Rich in breathtaking scenery and steeped in history, the Great Rides are an unforgettable way to explore New Zealand. Off-road and traversing a remarkable range of landscapes, the Great Rides offer adventures for almost every age and ability.
Discover the regions from a different viewpoint with off trail, downhill mountain biking, road cycling or bike parks that you enjoy, the Southern Way truly is a biker's paradise.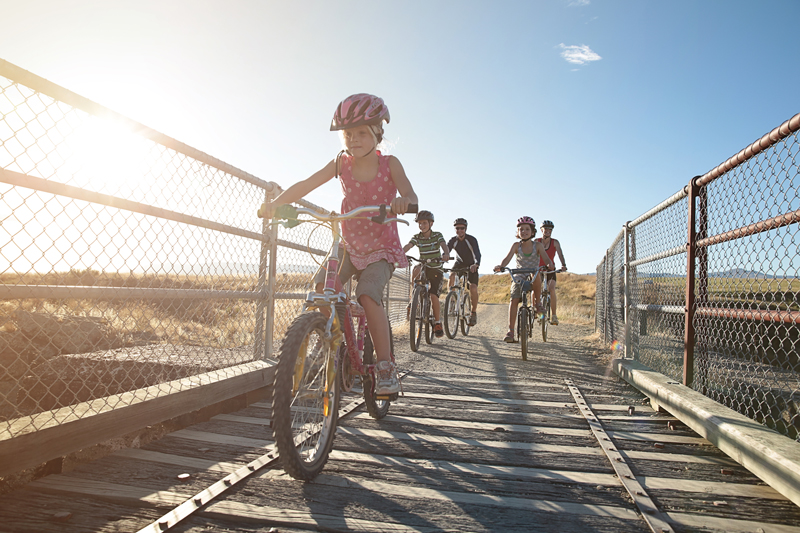 Great Rides
Saddle up the whole family or a group of your friends for an adventure on one of our Great Rides.
The Southern Way is home to seven Ngā Haerenga Great Rides of New Zealand
From cycling on the Otago Central Rail Trail, New Zealand's original Great Ride steeped in rich heritage, to winding your way up the side of Lake Dunstan trail on our newest trail. Discover historic sites, suspension bridges, hidden gems and wineries on the famous Queenstown Trail.
Ride from the magnificent Southern Alps to the Pacific Ocean on the multi-day Alps 2 Ocean trail, where you will be treated to the best scenery New Zealand has to offer along with authentic tastes of the region served in true famous southern hospitality style.
The Roxburgh Gorge and Clutha Gold Trails take you on a journey of discovery within a landscape of outstanding natural beauty. Through the remote and stunning Roxburgh Gorge and through the fertile Clutha Valley. Ride or walk alongside the powerful Clutha Mata-Au River, these trails are full of variety with the terrain being undulating, meandering, and flat.
Around the Mountains Cycle Trail is a 186 kms ride which takes 3-5 days at a relaxed pace on this easy to conquer trail. Starting at either Kingston or Walter Peak Station, the trail will offer you incredible diversity as you pedal through historic townships and rural farmland, alpine vistas and past pristine lakes.
Bike tours, bike hire, and trail transport will make planning your cycling adventure a breeze and with trails for all abilities, you are sure to be back for more!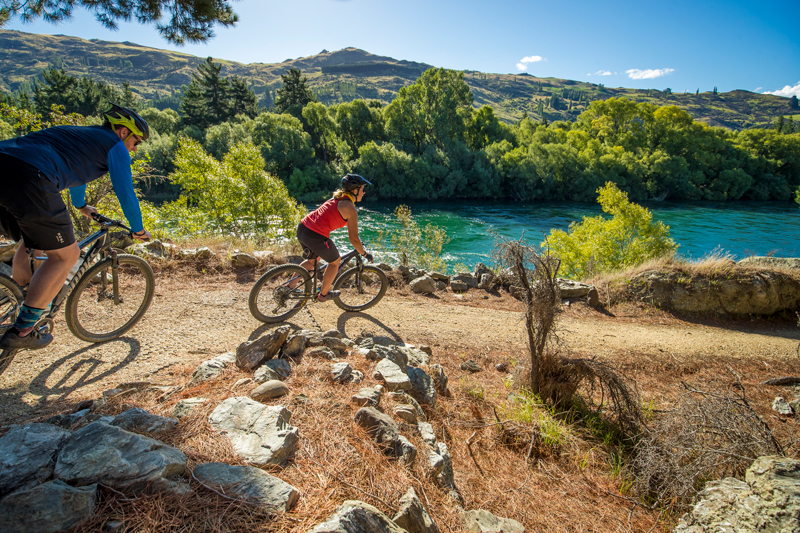 Mountain Biking & Bike Parks
If you are into more adventurous riding, the emergence of high-quality mountain biking trails and purpose-built bike parks throughout the Southern Way is sure to satisfy everyone, from the first timers to the most experienced riders. Choose from hard-core biking in the mountains, Heli-biking over farmland, or one of the epic downhill rides and you won't be disappointed.
Check out the below links to find the regions epic mountain biking trails and parks in the region.
Downhill and Mountain Biking, Queenstown
Mountain Bike Trails, Central Otago
Mountain Bike Tracks, Southland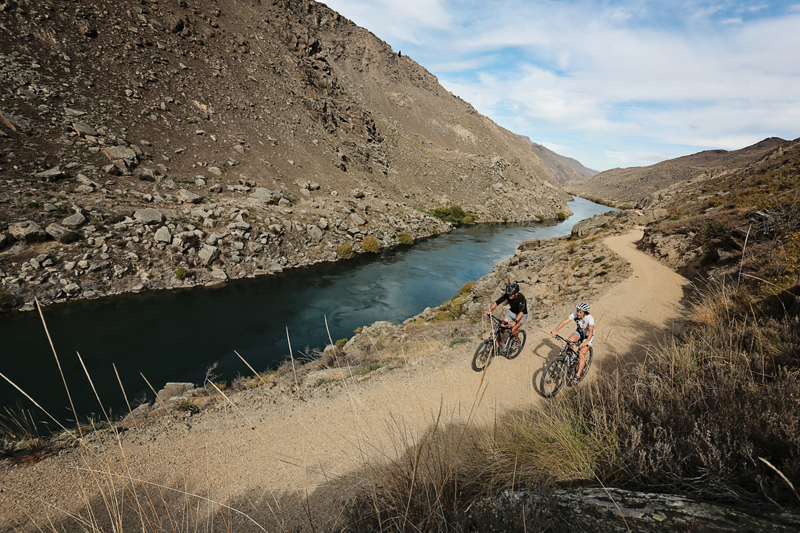 Off Road & Trail Rides
No matter where you find yourself exploring, you will have the luxury of having access to at least one of our Great Rides, as well as many other shorter, but no less stunning, rides. Our incredible network of rides will take you along magnificent off-road trails and will take you through the region's most picturesque scenery. If you like to mix biking with other activities, there are plenty of options that take you past wineries and breweries, cafes and boutique shops.
For all the cycle touring options you could bring your own bike or hire both standard and E-bikes, along with making the most of various trail transport options.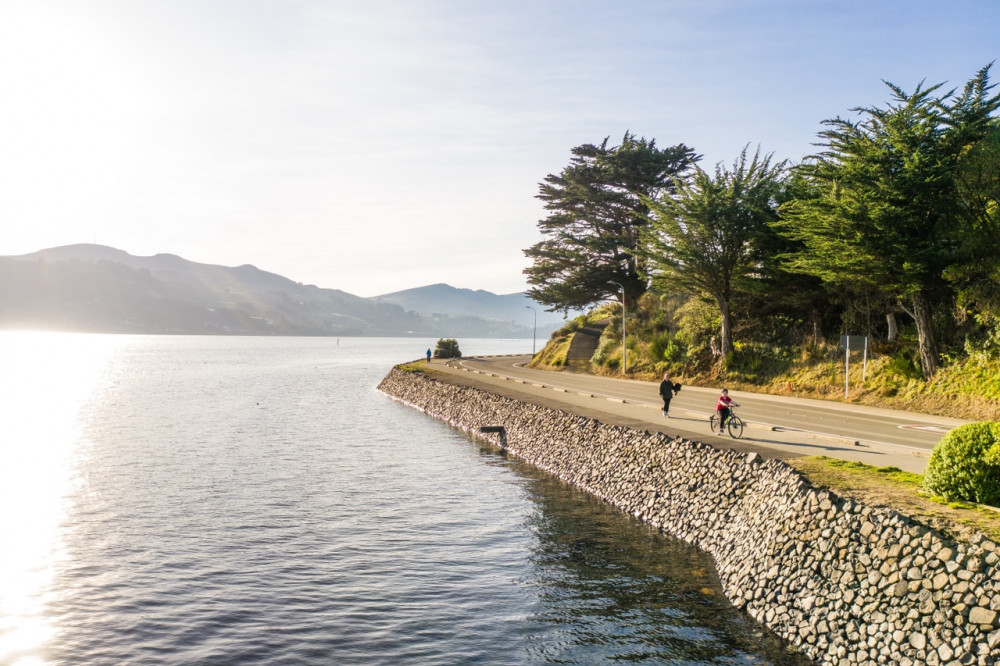 More Cycling
Enjoy riding around the towns and cities in the region. There are stunning harbour rides, park tracks, rural vistas and cycle lanes galore.
The Dunedin Harbour Cycleway takes you on an journey alongside the beautiful Otago Harbour, add in the Port to Port ferry for a complete the full loop of this beautiful ride.
If you would like to get out of town, be challenged by the mountain passes and fast flats, then there are some incredible rides to do. Whether it's a loop track, a destination ride, or a road race, you should get out there and give it a go.