Experience the rugged natural beauty, breathtaking mountains, pristine lakes, and dramatic coastlines of the Southern Way regions. They offer endless opportunities for adventure, from hiking to skiing, surfing to kayaking. Whether you're seeking an adrenaline rush or simply want to soak up the stunning scenery, the adventures that await you are sure to leave a lasting impression.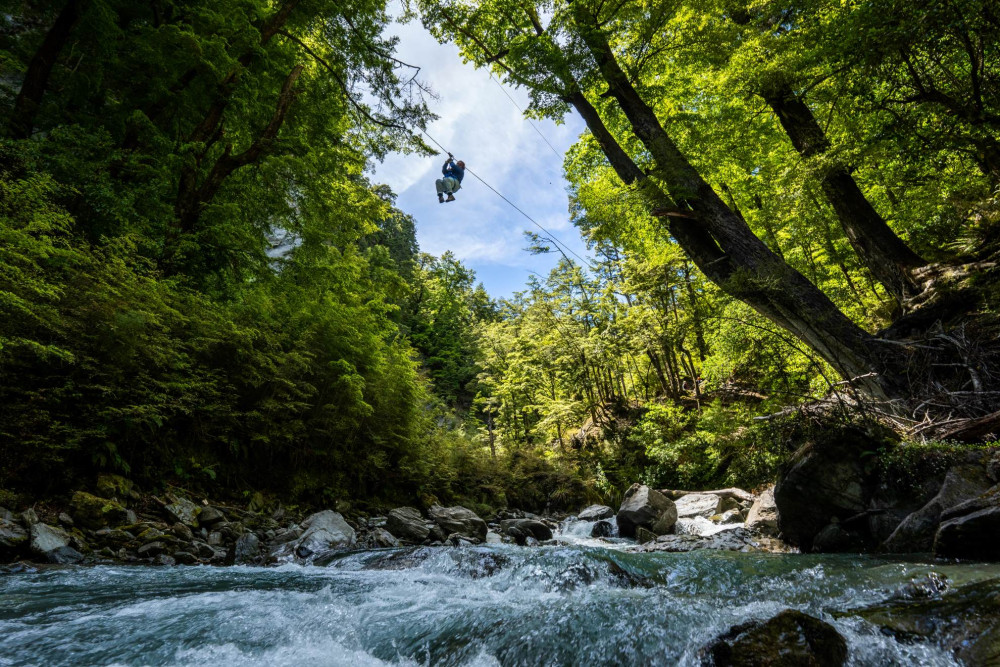 Thrill seeking Adventure
For thrill-seekers, Queenstown is the ultimate destination. Packed with a wide range of high-adrenaline activities, this place is perfect for pushing your limits. Try bungy jumping, skydiving, zip lining, river surfing, canyon swinging, or even the world's largest human catapult! Take a trip to Glenorchy, to experience the exhilaration of soaring through native beech forest with Paradise Ziplines.
Highlands Motorsport Park in Cromwell offers multiple ways to experience the international race circuit at speed, from Supercars to U-Drive Race Cards. It also has an outdoor go Kart track, offering a fun experience for the whole family.
Skim across the water, whizz around corners, and shoot through narrow rocky gorges, all with stunning views to boot, on one of the many jet boating companies in the Southern Way region.
Get up close and personal with a Great White Shark in the Foveaux Strait and see how your blood pressure rises. If you are game enough, hop into a cage and come eye to eye with a giant of the ocean.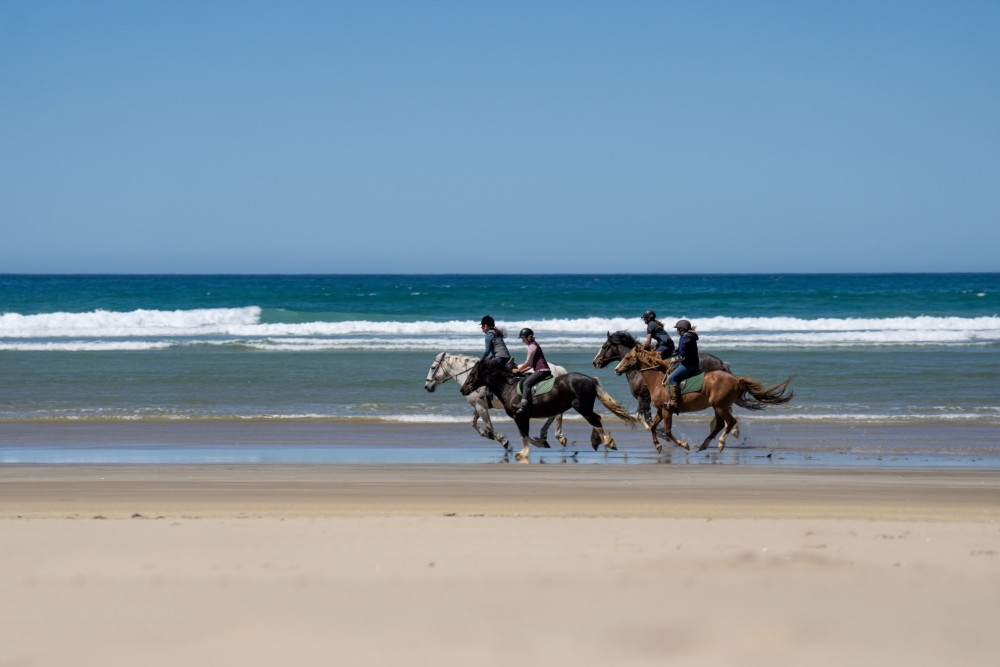 Outdoor Adventures
Aotearoa is the home of outdoor adventures with the Southern Way regions offering the most thrilling experiences you can find, from hiking through rugged mountain terrain to kayaking along pristine coastlines. Experience the rush of adrenaline as you bungee jump off a towering bridge or zip lining with the wind in your hair and a bird's-eye view of the beautiful landscape rushing by beneath you.
Experience the thrill of luging or paragliding from the summit of Queenstown's Gondola. The ski fields in the Southern Way regions offer a diverse range of terrain, from wide-open slopes for beginners to challenging runs and off-piste areas for advanced skiers and snowboarders. Discover even more outdoor adventures in the adventure capital of the world, Queenstown.
Saddle up and explore the breathtaking high country on horseback, traversing iconic stations and farmland and crossing rivers and valley floors or ride along the stunning Catlins beach. With a horse that suits your skill level, you'll gain a unique perspective of the stunning scenery, taking in the beauty of the landscape at a relaxed and unhurried pace.
Explore the diverse network of mountain biking tracks, off road trails and bike parks throughout the Southern Way region, catering to riders of all levels and ensuring an exciting adventure wherever you travel.
The Southern Way boasts stunning lakes, rivers, and ocean breaks. Take on the tranquil lakes with a kayak or paddleboard, brave the rapids with river rafting, or set sail on a scenic cruise through Milford Sound. For thrill-seekers, rock climbing, surfing, and canyoning are all available, offering an exciting way to push your limits.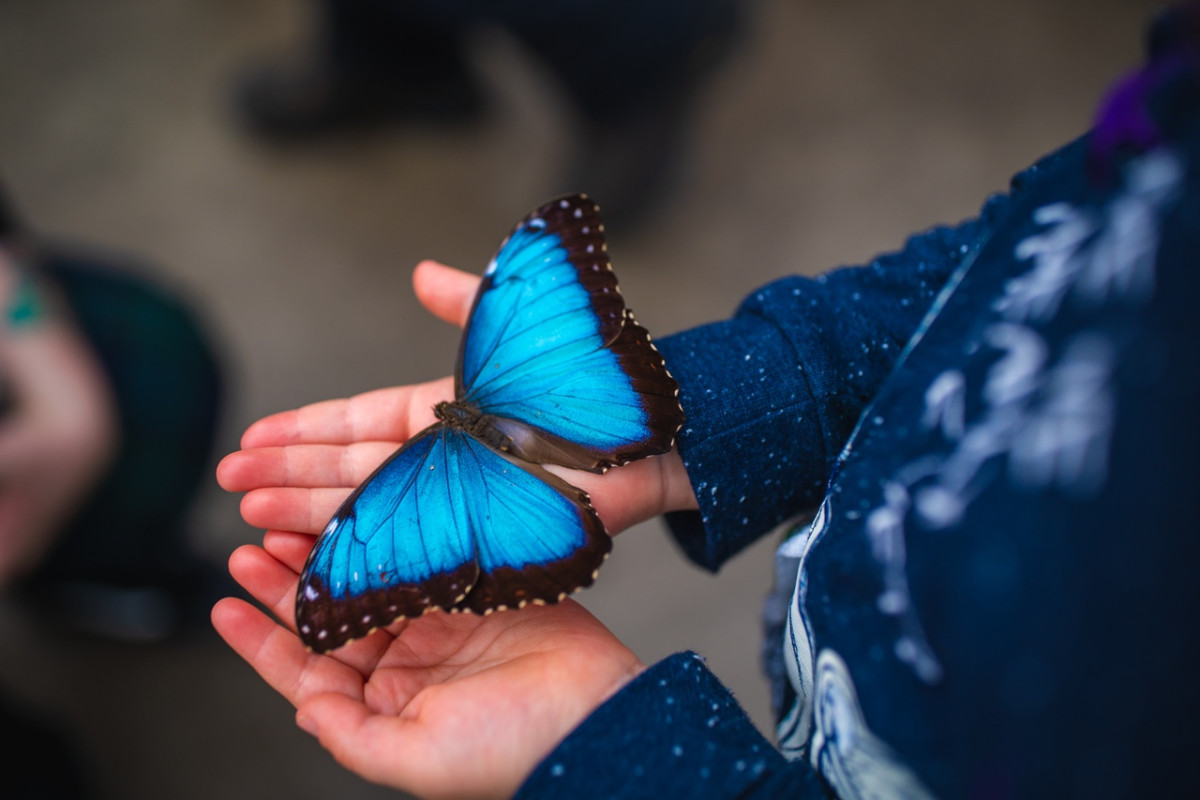 Indoor Adventures
Looking for heart-pumping indoor adventures? Check out these activities in the Southern Way regions and get ready to stimulate your senses and satisfy your craving for adventure.
When in Queenstown, get the thrill of flight with indoor skydiving at iFly , or take the ultimate motion ride and battle zombies, ride roller-coasters, and experience white-knuckle thrills without leaving the building.
Wanaka is an epic destination for indoor adventures. Take on the mind-bending challenges of Puzzling World, experience the latest in virtual reality at Realm Virtual Reality Centre, or bounce and flip to your heart's content at the SITE Trampoline Wanaka.
Indoor rock climbing and climbing walls are popular activity in the regions, check out these walls in Te Anau, Invercargill, Wanaka and Dunedin. Perfect for adventure-seekers of all levels, these activities offer a fun and challenging way to stay active indoors.
The Butterfly experience at the Dunedin Museum is a wonderful way to see live butterflies and other species in a simulated tropical environment, don't miss the daily butterfly release and immerse yourself in this fascinating world of fluttering wings.
If you're looking to experience indoor aquatic thrills, check out Splash Palace in Invercargill, Moana Pool in Dunedin and Alpine Aqualand in Queenstown.